Outfitting with Integrity Since 1989
---
Safari River
Trophy Deer, Bear, & Moose Hunting
Let's Hunt
About
---
For over 20 years, Safari River Outdoors has built a reputation as a first class destination for trophy whitetail deer hunts, monster black bears and Canadian moose.
Arrive as a hunter, leave as family
We are proud to offer organized, fully outfitted, worry-free hunts. Our unique locations along the Beaver River and on Green Lake of our main lodges gives hunters the opportunity to experience a variety of hunting opportunities. We offer black bear, white-tail deer, moose, grouse, and fishing trips. We also offer waterfowl hunts through Goose Haven Canada. Through the Safari River team, our clients, from arrival to departure, will have an experience unlike any other in Saskatchewan Canada.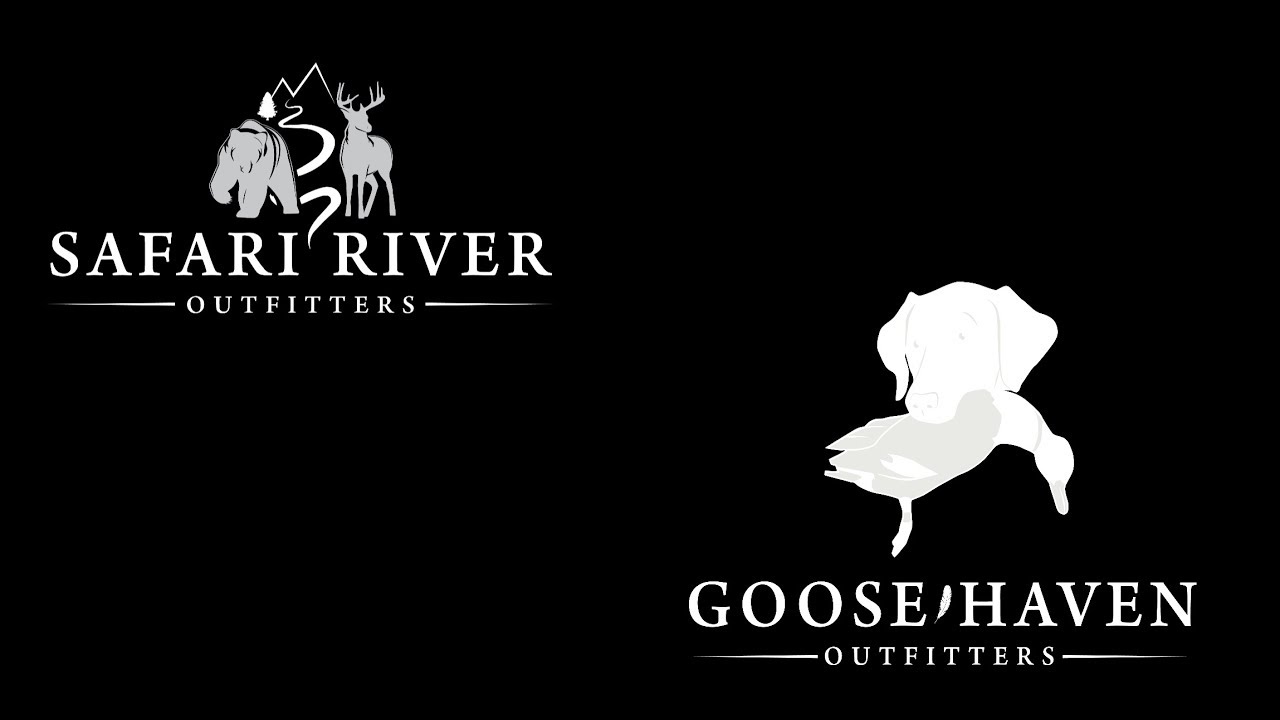 Lodging
---
When you are not hunting, you can relax in the private and peaceful atmosphere at Riverside Lodge or Lakeside Lodge.
Safari River Outdoors Outfitters is not just a fantastic hunting trip, it is an awesome experience. The lodge is stocked with fresh baked pastries, muffins and cookies. After a memorable day of hunting, you will enjoy incredible meals prepared by Chef Craig or Chef Lori. At night, the northern lights dance in the sky and you can hear coyotes in the distance.
View Lodging
Destination
---
Saskatchewan, CA
Located in Saskatchewan's North West near the town of Meadow Lake our hunting area encompasses miles of largely aspen forest interspersed with stands of spruce and pine. Natural meadows, forest openings, ridges, lakes and logged areas, make for a varied terrain and topography. Simply put, this is prime white-tail, black bear and moose habitat. Our hunting success rates are directly attributed to a large and productive hunting area and hard working guides who are willing to get back into the 550,000 acres of isolated terrain.

Learn More
Let's Hunt
"...Not only did I have a memorable hunting experience, I enjoyed visiting with you, your family and staff. Everyone was as nice as could be and made us feel right at home. Good food, good company and good hunting - what more could a person ask for? You guys do a "top notch" job and if ever I can make another Canada hunt, it will be with Safari River."
"Irvin Sandy Dares" - Harahan, LA
"...This was my first trip to Saskatchewan and it was very memorable. From start to finish your staff and accommodations exceeded our needs. Your expectations for the hunt was higher than mine and that is the way it should be. You strive for success and that is much appreciated by myself, my brother Chris and my friend Dan. You ALL worked very hard to deliver a hunt that exceeded our expectations. We found all your staff to be hard working and professional. Everyone was always helpful and courteous. Gun safety was apparent and reinforced. Most of my appreciation is that each one of you felt like a friend. The food was always great and perfectly timed. The accommodations were perfect. You made the hunt and the entire experience very memorable. God bless you all, I look forward to hunting with you again!"
"Cary Shineldecker" - Ludington, MI
"...I just wanted to thank you again for the great time we had last week. The hunting was fantastic along with the accommodations, food and hospitality. I know my dad enjoyed it just as much. It was great to share those memorable hunts with him. Also, please tell your guides thanks again. Without them the hunts would not have been the same. Thanks again and I hope the rest of your season is successful as well as safe."
"Todd Folse" - Thibodaux, LA
"...I just wanted to thank you for a wonderful trip. The guides and chef were all top notch. Everyone on our trip had a great time. I will see you next year! Thanks again!"
"Ray Marchant Jr." - La Grange, IL
"...I was just showing some friends your web pics and it brought back great memories. I want to thank you both for a wonderful time. You and your staff were great and provided us with memories that will last a lifetime. Thanks again!"
"Larry Zehe" - Haines, AK
"...I wanted to let you know how much we enjoyed our week with y'all, eh?! It was a pleasure spending time with all of you. It was like hunting with friends and it was obvious you did your homework everyday to keep us in the action. Being my first trip that far north and I was a little apprehensive, but I have to admit, I crossed off everything on my "bucket" list. That just doesn't happen very often on a hunting trip, so thanks! I even caught a glimpse of the northern lights one evening out at the bonfire. Everyone in the group enjoyed the week. We felt right at home in the lodge. The food was great and plentiful. The lodge was clean, was well stocked and comfortable. It provided a good atmosphere for relaxing between and after the hunts. The guys are still ribbing each other about who's bear was the best! I brought plenty of good memories and stories from your place that I'm sure I will share for sometime to come. Thanks again!"
"Earl Frederick" - Nederland, TX
"...Thank you for a wonderful time. Everything about your operation is first class! This was my third time traveling to Canada to hunt and I have to say this was the best. Your staff made it very easy to accomplish the hunts. I look forward to more wonderful times with Safari River Outdoors Outfitters."
""Jodie" Cotten, JR" - Eros, LA
"...I just wanted to send a note again letting you both know how much we all enjoyed your hospitality and the hunts. Brad and Mackie talked about it all the way home. It just couldn't be much better than what you had provided. I know it must be hard for you to appreciate what a memorable event this was for us as you see it week in and week out, but it was something none of us will ever forget."
"Harold (Buddy) Harrison" - Marietta, SC
"...I wanted to once again thank both of you and your guides for what was likely our best
out of the country trip that our group has ever taken. Your hospitality, great food, good
conversation and the way you go about running your operation makes it all something
we very much enjoyed. I know that we will be back and likely with a couple of others
wanting to join us. Again, thank you for everything."
"Richard Kean III" - Baton Rouge, LA
"...Nowhere have I been able to see deer behave as naturally as here at Safari River, a truly pristine experience. The staff and guides are the most professional I have encountered. Thanks for providing an experience of a lifetime, and thanks for becoming my friends. The most fun anywhere in North America. Best wishes for success during the remaining season!"
"Dean Stewart" - Starkville, MS
"...Our first bear hunt and we had such a good time, we are coming back!! 5 awesome days of hunting with two bears on the 5th day!!! Everything was perfect!!! Food was so good and the best hospitality!!! See y'all soon!!!"
"Greg & Brenda Walker" - Weatherford, TX
"...This hunt was far better than I could ever imagine. Thank you! The meals were excellent, staff fantastic, and my guide was great. I can't wait to come back!"
"Glenn Halle" - Utopia, TX
"...I keep coming back because of the hunting, food, accommodations and
most of all.......the people."
"Bob Nesbitt" - Birmingham, AL