What To Expect
---
Our Saskatchewan Upland Bird hunting takes place on both Crown and private land scattered throughout our seemingly endless allocated area of hunting.  The habitat varies from rolling prairie, old Farmsteads, sandy hills and slough bottoms, jack pine forest and meadows.
The hunting is generally easy walking. Hunters still need to be in decent shape. Bring your own hunting dogs to our dog-friendly lodge. We primarily target ruffed grouse, spruce grouse, and sharp-tailed grouse. Saskatchewan's liberal limits offer a potential to shoot over 20 birds a day.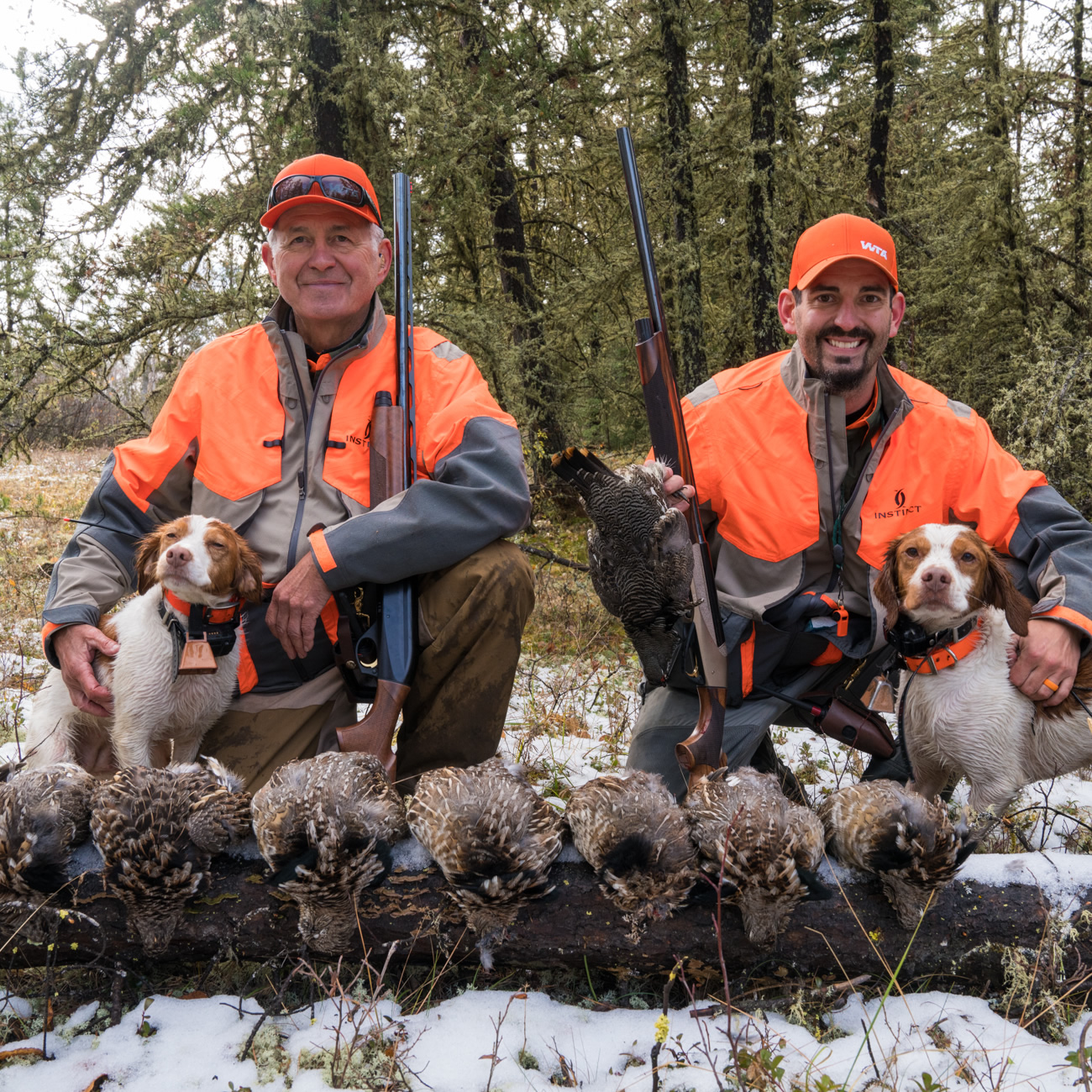 Sample Itinerary
---
Day 1: Arrival Day: 
Enjoy settling into a comfortable and beautiful lakefront or riverfront lodge. Accommodations include wi-fi, cable TV (and a hot tub at Lakeside lodge). 
Enjoy a delicious meal prepared by Chef Craig (Riverside) or Chef Lori (Lakeside)

Welcome speech before or after supper by Lance & Emily

Hunter meetings with your guide-meet your guide & go over the details of your hunt such as departure time, and questions about the hunt. 
Day 2: 
Breakfast prepared by chef 

Pack snacks put out by chef

Time to shower, get dressed & meet your guide

AM Hunt: 4 hours

Return back to lodge for lunch & some down time 

PM Hunt: 4 hours

After hunt day, arrive to back to lodge & get washed up

Dinner

Your guide will clean your birds and prepare any trophies for take home.
Days 3: Repeated schedule as Day 2
Days 4: Hunt/Departure Day
Breakfast 

AM Hunt only: 4 hours

Return back to lodge for lunch 

Pack up: your guide will help you load and label your meat & trophies for take home.

Depart for Saskatoon or Edmonton