What To Expect
---
We are proud of a 100% success rate.  We base our success rate on the fact that every person that has ever been bear hunting at Safari River Outfitters has had a quality chance at a Black Bear. The harvest rate is 98% because a few hunters have passed on the bear they have seen, or missed the shots.
Black bear hunting in Canada should not be a hit or miss experience. Our high black bear hunting success rates are directly attributed to a large and productive hunting area and hard working guides who are willing to get back into the 170,000 acres of isolated terrain.
The Black Bear are definitely plentiful, but finding these pockets, holding large numbers of bear, is a key factor in our bear hunting success. We are fortunate to be located in an area that is host to large numbers of Black Bear. Black Bear weighing in excess of 400 LBS are not uncommon. If your bear hunting goal is to take a "REAL" trophy, then we have the bear hunts for you.
We specialize in catering to the bowhunter looking to bag one of these northern Saskatchewan bruins. Our Millenium stands are the most comfortable and quiet stands on the market. Looking for some excitement?? We also get up close and personal hunting from ground blinds.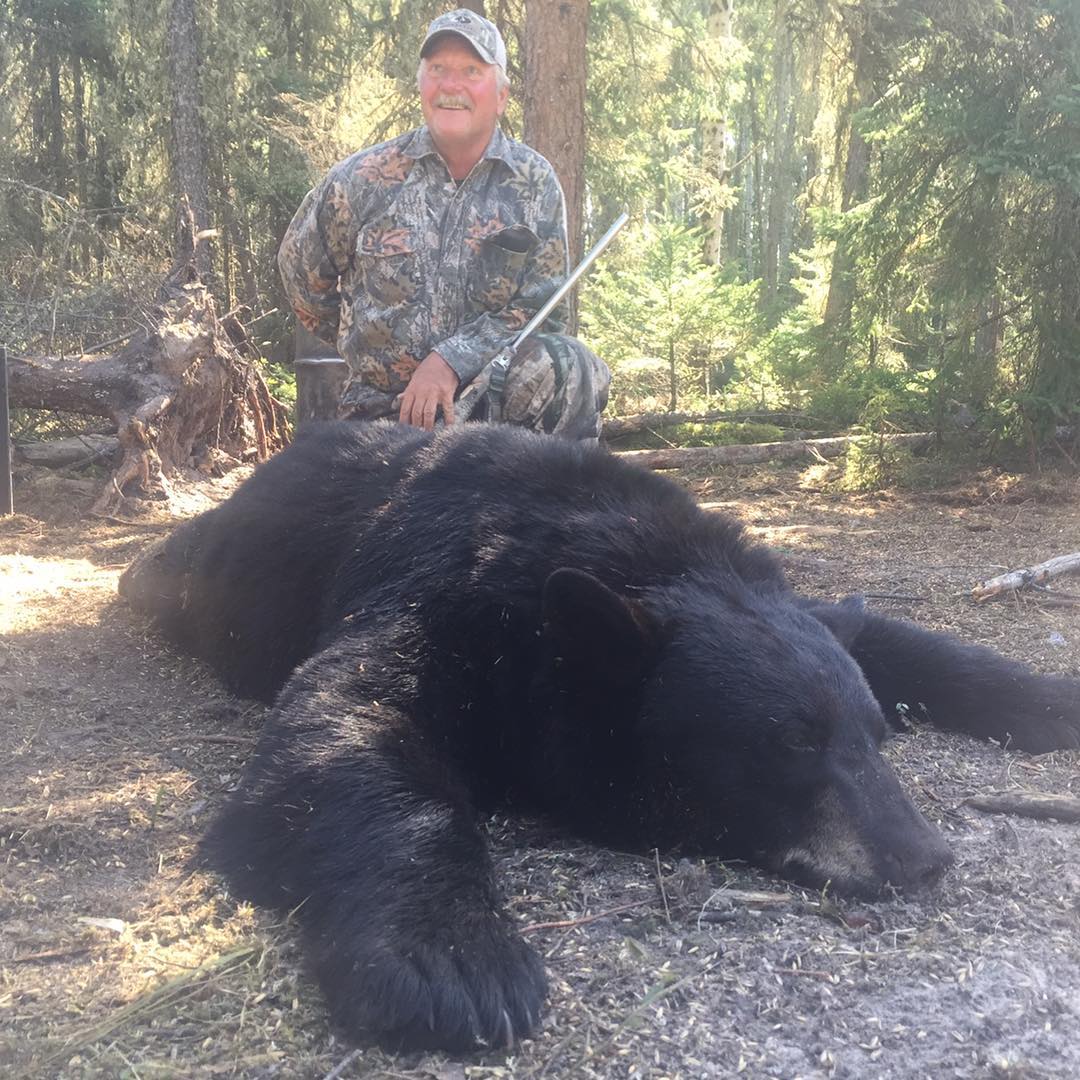 The Location
---
The Black Bear hunting in Saskatchewan, Canada is well known for large numbers of bear and great
trophies. The Black Bear hunting in OUR part of Saskatchewan is even better.
The habitat is a mix of dense forest, swamps and farmland. The Black Bear thrive in our area, making it ideal for bear hunting. The opportunity for a large color phase Black Bear is realistic. Our location is home to all color phase Black Bear, including brown, chocolate, cinnamon, blonde and black. We are uniquely situated on the border of farmland and the Provincial National Forest. We enjoy the best of both worlds; the Black Bear thriving in the thick forest and the Black Bear foraging on farmland crops. The area produces trophy bear in all color phases. We hunt bear, most often, from tree stands we have placed in great locations.