What To Expect
---
Safari River Outfitters offers some of the best whitetail deer hunting in the world.
Since 1990 we have been sending our hunters home with large bodied, heavy horned, northern trophy white-tails. At 250 lbs to well over 300 lbs on the hoof, these northern monarchs are exciting to hunt.  We have the habitat, the numbers, and the genetics for productive hunting and through selective harvest we constantly produce monster whitetail results.
Our exclusive deer hunting zones have been well managed for many years and are not over harvested. We have 79 tags in 360 square miles of exclusive outfitter hunting area and we have only allowed 40 tags a year to be used, creating the greatest opportunity at a trophy animal.
Three weeks before the season our guides are out in the area looking for signs and setting up baits, blinds, and camares. The key to our success is in this preseason work. Through the years, we have learned a great deal about where our deer travel between the 80 to 100 stand sites. With the use of trail cameras we have an even better idea of what awaits our hunters.
We love what we do and our team works hard to ensure your greatest opportunity. Our stands are no closer than 3 miles from each other and we are always keeping an eye on weather and wind direction to make sure your opportunity for a trophy is the highest.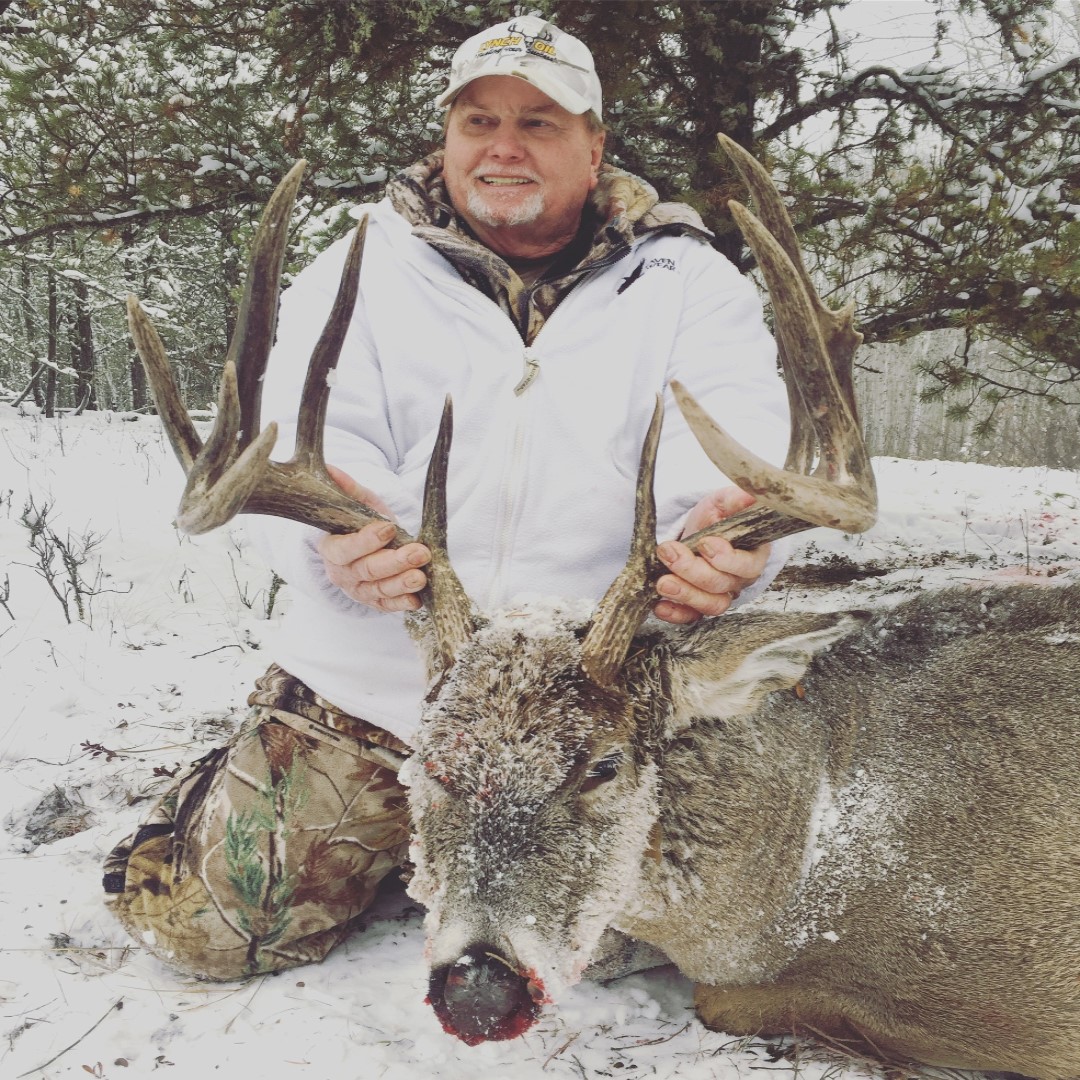 The Location
---
We are located in one of the best locations in the province for trophy whitetail.
Located in Saskatchewan's North West near the town of Meadow Lake, our deer hunting area encompasses 215 square miles of largely aspen forest interspersed with stands of spruce and pine. Natural meadows, forest openings, ridges, lakes and logged areas, make for a varied terrain and topography.The area consists of huge farm land surrounded by the boreal forest which allows great nutrition for antler growth. Our area also holds amazing genetics; the world record typical Hanson buck was harvested only an hour south of our lodge. Our continuous relationship with local farmers for our world class waterfowl hunting, also allows us to hunt exclusive areas with zero pressure.   Simply put, this is prime white-tail habitat.