What To Expect
---
Safari River Outfitters offers some of the best white-tailed deer hunting in the world.
Since 1990 we have been sending hunters home with large-bodied, heavy-horned northern trophy whitetails. These northern monarchs are exciting to hunt.  We have the habitat, the numbers and the genetics for productive hunting and through selective harvest we constantly produce monster whitetail results.
Our exclusive deer-hunting zones spread over 535,000 almost contiguous acres have been well managed for many years and are not over-harvested.
Long before the season starts, our guides are out scouting, looking for sign and setting up baits, blinds and cameras. The key to our success is in this pre-season work. Through the years, we have learned a great deal about where deer travel between our 150 stand sites. With the use of trail cameras we have an even better idea of what awaits our hunters.
We love what we do and our team works hard to ensure your greatest opportunity for success. Our stands are no closer than three miles from each other and we are always keeping an eye on weather and wind direction to make sure your opportunity for a trophy is at the highest point.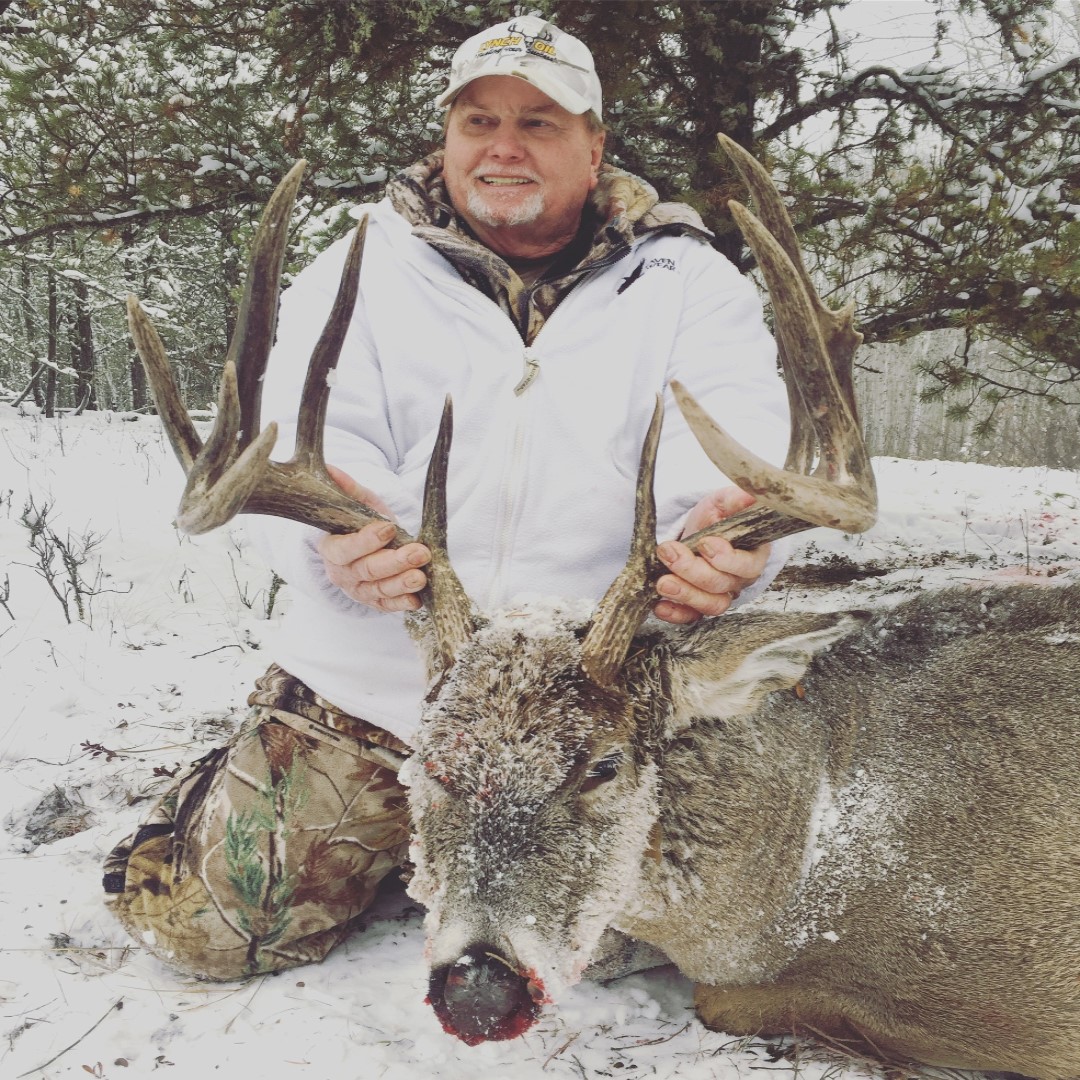 The Location
---
We are located in one of the best areas in the province for trophy whitetail.
Located near the town of Meadow Lake, our deer-hunting operation encompasses hundreds of thousands of acres of forest land, primarily aspens but interspersed with spruce and pine. The varied terrain, which includes natural meadows, forest openings, ridges, lakes and logged areas, provide vast stretches of game-rich natural habitat. Plus, our area also has huge tracts of farmland surrounded by all that boreal forest, so we have an ideal combination of natural habitat and agricultural-provided nutrition for antler growth. Our area also features amazing genetics, and has for decades. The world-record typical Hanson buck was harvested only an hour south of our lodge. Our continuous close and symbiotic relationship with local farmers allows us to hunt in exclusive areas with zero pressure
Simply put, this is prime white-tailed deer habitat.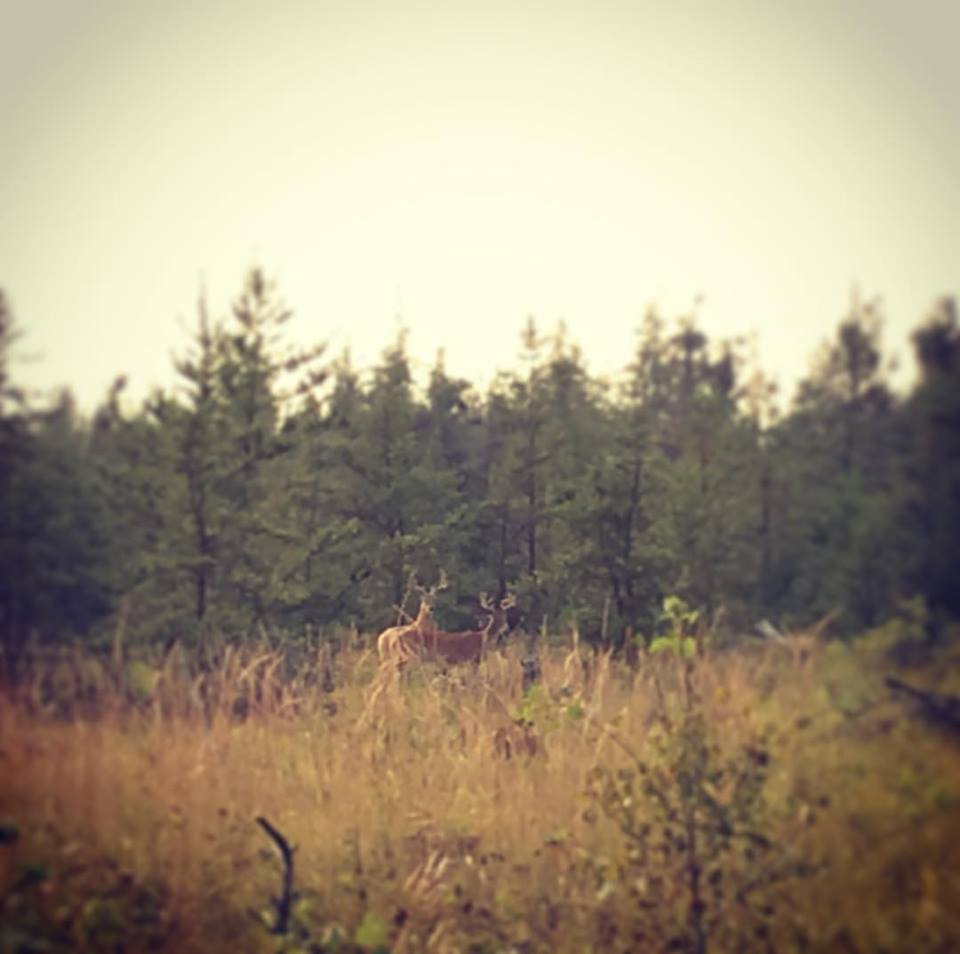 Sample Itinerary
---
Day 1: Arrival Day
Enjoy settling into the comfortable and beautiful Lakeside or Riverside Lodge. Accommodations include Wi-Fi, cable TV (and a hot tub at Lakeside lodge). 
You can sight in your bow or firearm, go for a UTV sightseeing ride, fish or just relax and settle in near a bonfire

Enjoy a delicious meal prepared by Chef Craig (Riverside) or Chef Lori (Lakeside)

Welcome speech before or after supper by Lance and Emily
Day 2: 
8 a.m.: Breakfast prepared by Chef 

Pack your own lunch (A sandwich-meat spread and snacks are provided.)

10 a.m.: Hunter meetings with your guide to go over details of your hunt, including safety equipment, game camera pictures, departure time as well as answer your questions

Sight in your bow/firearm (If you didn't do so already.)

Depart in the afternoon with your guide

After hunting, arrive back to lodge, wash up and prepare for the evening

Dinner (In Saskatchewan this time of year it is light until approximately 9:30 p.m. so supper can be late.)

Prepare for morning hunt
Days 3-6: Repeated hunt schedule (Meetings, sighting in not required.) as Day 2
Once you have harvested your deer, you can relax or enjoy numerous other adventures 
Day 7: Departure Day
Breakfast and optional morning hunt, if desired

Pack up. Your guide will help pack your deer hide, antlers and meat for travel

Depart for Saskatoon or Edmonton